2018 business review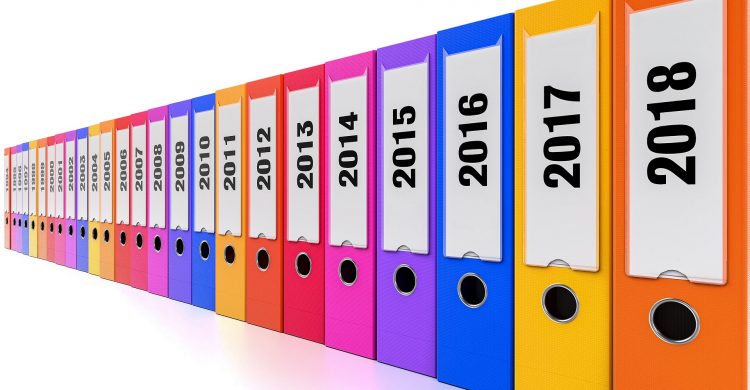 A look at what we did, who we did it for and how we did it. Our 2018 business reviews the stats of where our revenue came from in terms of: Clients, Disciplines, Seniority levels and Salaries of the roles we recruited. Finally we analyse the stats of the recruitment methods we used.
2018 business review | Clients
We love developing new client relationships. We're also proud of the repeat business from existing clients. So it seems like a good place to start our 2018 review with a look at where our business came from…
Percentage of revenue generated from new and repeat clients in 2018:
New Business
Repeat Business
2018 business review | Disciplines
We recruit for all industry disciplines and skill sets. Therefore next we reveal which disciplines contributed to our 2018 business. We have to admit, we were probably a bit surprised by the data…
Percentage of revenue generated by job function in 2018:
Sales & Marketing
Project & Account Management
Production & Operations
Commercial & Financial
Creative & Design
2018 business review | Seniority level
We've found some clients think we only handle senior management and executive appointments. As a result lets clarify this using our data to see the seniority levels we recruited in 2018…
Percentage of revenue generated by seniority in 2018:
Senior Appointments
Experienced Professionals
Junior
2018 business review | Salaries
Perhaps to put the above seniority levels into context, it's also worth looking at the salaries of our 2018 business.
Percentage of revenue generated by salary range in 2018:
Up to £35,000
£36,000 - £40,000
£41,000 - £45,000
£46,000 - £50,000
£51,000 - £65,000
£100,000 - £150,000
2018 Business review | Candidate Source
Combining a mix of talent attraction and acquisition strategies, from head hunting methods through to the latest digital search and selection techniques,here's how we sourced the successful candidates in 2018…
Percentage of business revenue generated in 2018 by candidate source.
Head Hunting
Organic Attraction
Advertising & External database search
In-house database & Network
2018 business review | Conclusion
Our in-house database and network of experienced industry professionals has evolved over twenty years. Created from all talent attraction strategies, the years of nurturing our talent pool is proven to pay off time and time again. As a result it's certainly no surprise that our database was the best source of succesfull candidates.
Head Hunting was the next best source of talent in 2018. Although it's probably worth noting our continuous talent mapping adds info to our database, ready for future approaches. Therefore the figures for head hunting and in-house database maybe diluted due to this. i.e. The previously researched talent logged on our ATS for future head hunting will have effected the data for head hunting. Despite being head hunted they will have been recorded as being sourced from our in-house database.
Organic Attraction is the percentage of individuals attracted to, or approached by, us via networking, recommendations and / or our marketing activity. This includes our own website, digital and social recruitment strategies. Consequently this was the third best source of succesfull candidates.
Unsurprisingly the weakest performer for successful candidate attraction was advertising on jobs boards and searching their online databases. Recruitment advertising certainly has a place as part of our broader talent attraction strategies. However the results are always hit and miss. We find recruitment advertising is most effective for generic job functions, with less requirement for specific skills or experience.