If your recruitment strategy was a fashion brand, in what category would it be?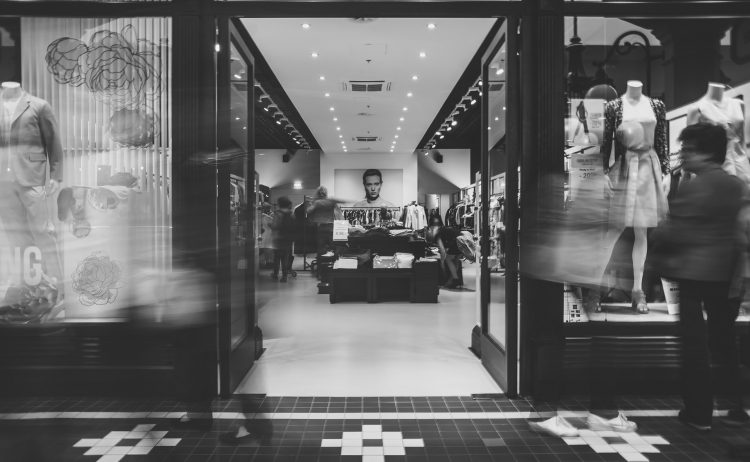 Insight into how your recruitment strategy, and candidate experience affects, your employer brand. Getting it right helps you attract and retain talent, and save money on your hiring, on-boarding and training costs.
Recruitment Strategy | Intro
In today's candidate driven market you need an effective recruitment strategy and a strong employer brand. Whether your recruitment strategy includes partnering with a recruitment consultancy, or you prefer to go it alone, providing a good candidate experience is essential, to attract the best talent.
This article isn't an attempt to sell you the benefits of using a recruitment consultancy. Nor is it encouraging you to invest huge amounts of cash into your recruitment strategy. Having said that, like marketing and advertising agency talent is being recruited direct by brands, some companies are now recruiting agency recruiters.
Why?
Because as in most hiring cases, companies want to acquire skills, experience and expertise that benefit the business and add to the bottom line.
The aim of this post is to look at how your behaviours, throughout the recruitment process, affect the candidate experience and how that impacts your employer branding. With or without the assistance of a recruiter, an effective recruitment strategy enhances your employer branding. This adds instant, medium and long term benefit to your talent acquisition and retention, saving you time and money on recruitment, on-boarding and training costs.
Recruitment strategy | are you budget or premium?
It may be a cliché, but you only get one chance to make a first impression. Your approach to talent attraction maybe the first interaction you have with a potential candidate. From this point, through your recruitment and on-boarding process, defines the candidate experience.
Today's applicants, particularly millennials, expect a seamless journey and good experience at every touchpoint. Your recruitment process, from application to offer, rejections and on boarding, should be simple and well delivered. This means regular updates and feedback, given promptly, at each stage of your recruitment process.
With the rise of digital platforms you might think advertising your vacancy is a sound enough recruitment strategy. Of course advertising is one element of how agency recruiters approach talent attraction, but it's only a small part of our sourcing strategy. It's an even smaller part of our process and services. Recruitment is far more complex than simply advertising jobs and screening applicant response. If you want to do it yourself, and provide a candidate experience that strengthens your employer branding, your recruitment strategy should include filling the gaps in your process that recruiters will.
So, to start at the beginning, review your current recruitment strategy. Here's some pointers, from CareerArks candidate experience survey, for you to consider before you do:
"Of the Candidates surveyed who'd experienced a poor recruitment experience, 72% shared their negative experience online or with someone directly."

(CareerArc)
"Nearly 60% of candidates have had a poor experience."
(CareerArk)
"Nearly 60% of Employers have read negative feed back online, about their recruitment process."
(CareerArk)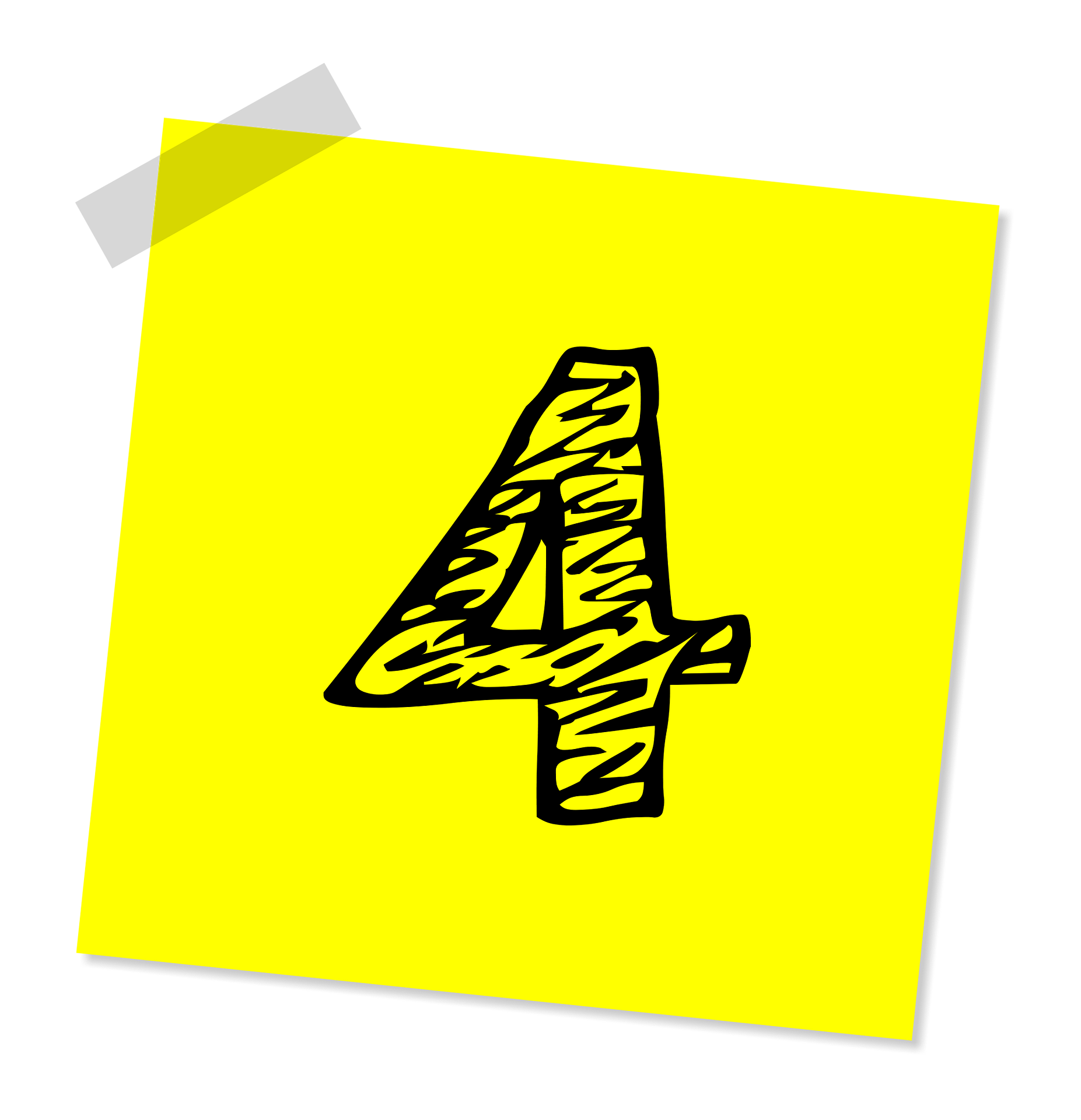 "The typical Candidate spends 3-4 hours preparing and submitting one job application."

(CareerArk)
 "72% of Employers spends less than 15 minutes reviewing one Candidate application."

(CareerArk)
"65% of Candidates say they never, or rarely, receive notice after their application."

(CareerArk)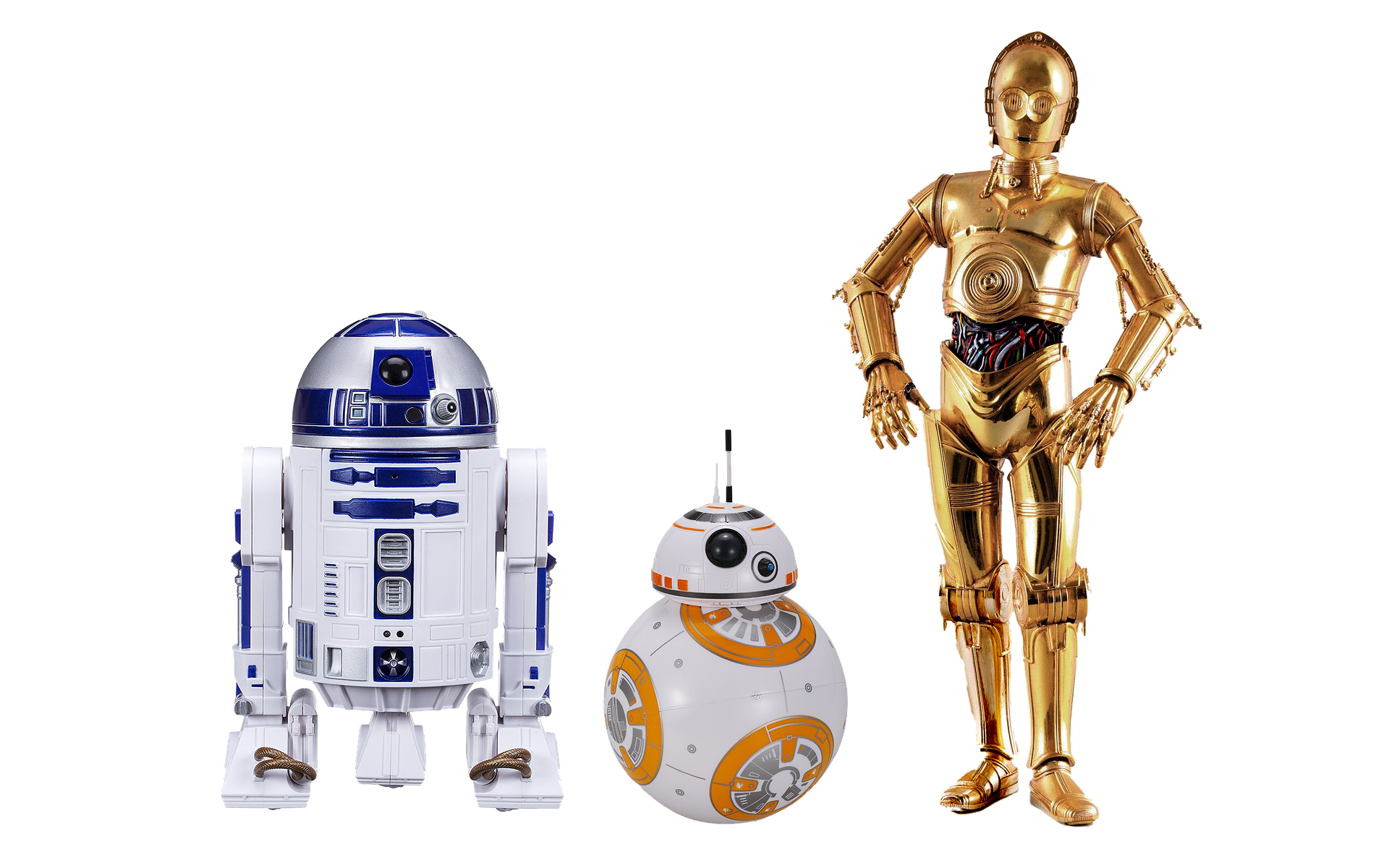 "85% of Candidates doubt their application was viewed by a human, when they don't hear back."

(CareerArk)
"Of those Candidates that do receive notification, 51% say it takes one month or longer."

(CareerArk)
"Nearly 40% of Employers rely on technology that pre-screens / pre-selects Candidates based on the data they've submitted."

(CareerArk)
"62% of Employers that use this software admit that some qualified candidates are likely to be filtered out of the vetting process, by mistake."

(CareerArk)
"Candidates who are not informed about their application are 3.5 times less likely to re-apply to that company."
(CareerArk)
"60% of Candidates think better communication throughout, and after, the application process, would make the most positive impact to their experience."

(CareerArk)
"55% of Employers think Candidates want a better online application or interview process."

(CareerArk)
"Only 42% of Employers reach out and re-engage declined Candidates
with information on future job opportunities."

(CareerArk)
"45% of Employers say they don't re-engage declined Candidates.
The remaining 13% say they don't know if they re-engage them or not."
(CareerArk)
"98% of Employers believe that re-engaging declined candidates would be impactful to building their talent pools."

(CareerArk)
"At the same time 98% believe it would be impactful to protecting their employer brand."
(CareerArk)
"72% have invested, or plan to invest more resources to improve the Candidate experience."

(CareerArk)
This information was taken from a survey by CareerArk, in partnership with Future Workplace.  They asked 826 Job Seekers and 374 HR Professionals their thoughts on the state of the Candidate Experience, focusing on each stage from the application, notification, and beyond.
Starting with your talent attraction strategy, moving through each touchpoint of the candidate journey, onto on-boarding new recruits and beyond.
Be honest…
If your recruitment strategy was a fashion brand, in what category would it be?
Cheap & Disposable
Budget 
Mid Level
High End
Premium
Are you more Market Trader than Premium? 
What we can learn from fashion brands is they all have a place in the market. From the cheap and disposable through to premium brands. A budget pair of shoes may cover your feet in the same way a premium pair will. Whether they give you the same comfort and return on your investment is another question.
The same principle can be applied to your recruitment strategy. Of course a budget approach may deliver you candidates, but will it deliver you the best. Having a premium talent attraction strategy alone is not enough. It may attract better talent, but if your candidate experience is budget you risk damaging your immediate and future talent acquisition prospects.
What separates budget from premium brands includes a combination of factors such as:
Quality
Reputation
Marketing
Packaging
Exclusivity 
Experience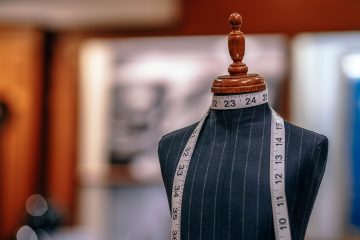 How this translates to your recruitment strategy
Social media has given us all an opportunity, or at least a platform, to create our own advertising campaigns, become DIY marketers and recruiters. Or so it may seem. On social media you see recruiters advertising their current vacancies. Companies advertising their roles, sometimes with the disclaimer "no agencies". So why wouldn't you do it yourself?
If all your recruitment partner brings to the table is advertising and forwarding the response, then you should absolutely do it yourself.
However like large organisations have found, bringing experienced recruiters in-house to assist them in talent attraction, acquisition and management of their recruitment process, provides them with expertise, whilst reducing agency spend. Often, however, they still use external recruiters, but their in house recruitment team manages a PSL. Hence the disclaimer "no agencies".
You may not want to use recruitment agencies, but you shouldn't be blind to the fact that we're trained and experienced in what we do. If you want to bring your recruitment in-house, but don't have the volume to require investment into an internal recruiter, and the necessary tools, by understanding some of the elements of what recruiters do could improve your own recruitment process, candidate experience and employer brand.
So using my fashion brand analogy, here's some examples of how to separate yourself from the budget and become premium.
Quality
The quality of fabrics and garment construction, from budget to premium fashion brands is obvious. The better the quality the more desirable the brand. If you think of your talent attraction strategy as the fabrics, and the candidate experience as garment construction creating a well tailored process, will improve your talent attraction, acquisition and retention rates.
Dependent on your recruitment strategy, if you're using an external recruitment partner they'll handle your talent attraction and help you project manage the candidate journey throughout the recruitment process. If you're doing it all in-house, without a dedicated internal recruiter, the chances are your talent attraction strategy will consist of some form of advert, social media post and perhaps, if you've got time, a LinkedIn search.
Use social media to post links to your job advert, not as your main advert!
The quality of your advert will determine how you're viewed as an employer. This affects your response rates. To engage the widest talent pool, you'll need to do better than the couple of lines allowed on a social media post. Social media should be used to post links through to your main recruitment advert, not as your job ad.
The effort you invest, and the quality of your recruitment adverts gives the impression of how much you value, and invest, in your team. Creating a careers page, ideally that integrates with an Applicant Tracking System (ATS), allows you to create better recruitment adverts. An ATS will help you manage your applicants and recruitment process. Often using automation to engage and update applicants and certain points of your recruitment process.
A quality recruitment advert gives the impression you've invested thought and effort. Its also likely to engage a wider candidate pool. Therefore the impression is, you're serious, not just taking a punt on recruiting low hanging fruit. It also gives you the chance and space to showcase your company culture, job description and candidate specification. Optimise your ad with SEO key words, and it will reach a wider and more relevant applicant pool.
From the point of first contact i.e. seeing your ad, the process needs to be simple and not protracted. Making the application process overly complicated will lose you applicants, as will long gaps in the process. Particularly if there's a lack of contact. Giving candidates regular updates and feedback at every touchpoint of the applicant journey provides a  quality candidate experience.
Reputation
As with any brand, reputation can make or break you. In today's digital world, your company's market and employer brand reputation, will do the same to your recruitment prospects.
"84% of employees would consider quitting their job to take an offer from a company with a great reputation."

TextKernel Candidate Experience Survey UK
Applicants who've received a poor recruitment experience, current and ex-employees who post negative comments about working for you, through to a disjointed communications strategy can all damage your employer branding.
Your reputation will impact your ability to attract the best candidates, positively or negatively.
Before applying to your recruitment advert, applicants spend three to four hours researching your company and preparing their application. The impression they get online is based on your online reputation, employee, particularly senior managements, social media activity, helps form an opinion of your culture and what it would be like to work for you. This has a huge influence on whether they apply or not.
Marketing
Fashion brands know their audience and target them through well executed marketing and advertising strategies. The research and planning of content, to reach and engage their specific consumer audience, is extensive.
If you're recruitment strategy relies solely on advertising, then to engage the best talent you should apply the same levels to your recruitment advertising. Dependent on the role, and your ideal candidate specification, requires empathy to create content. 
A job spec isn't an advert. Your job ad should sell to your target audience. Understanding what buttons to press may differ from sales to operations candidates. Dependent on considerations for your ideal candidate, where you post your ad could also benefit the quality of applications. e.g. If you're looking for entry level candidates, you may opt for a different social media channel than if you're looking for an older more experienced one. Posting at different times and days can also effect engagement and response rates. Using analytics on your chosen channels, will help you understand when's best to post.
If you're posting on say LinkedIn, consider your followers / network. Are your connections your true target audience? E.g. Other than current or ex-colleagues, I'm not connected to many recruiters. Therefore if I was recruiting another consultant, my LinkedIn network wouldn't be my best option to attract one.
58% of those with a prior negative impression of the hiring organisation said they would not apply again in the future.

IBM, The Far-Reaching Impact of Candidate Experience, 2017
When devising your recruitment strategy, consider your recruitment advertising as an extension of your overall marketing strategy. Whilst social media can be great, it can also be very damaging. Having lots of employees posting on social media can lead to a disjointed communication strategy. This can reflect badly on your business and it's culture, which in turn can damage both your employer and overall brand.
Packaging
From no frills that simply serves a purpose, to luxury packaging that triggers the emotion of desire. Your recruitment strategy can be packaged similarly. A social media post that looks something like this…

"A very exciting opportunity for a (insert job title), based in (insert Location) who has experience of (insert market sector). Send your CV to (insert email address)"
…is not good enough to guarantee you reach, let alone engage, the best candidates. It's definitely budget. It's taken a minute to knock up, says nothing about your role, company or the opportunity. It's neither an advert nor a job spec!
The impression it gives is, these guys don't invest in their recruitment. Are they going to invest in my personal development? Are they going to give me a rewarding career?
To recruit the best, you need to attract them first!
You may get response, but if you want to recruit the best talent you'll need to attract them first! Top Talent tend not to be proactively looking for a new role. They may be enticed by a role within a top company, or an exciting opportunity. Unless you've already got a premium employee brand, the chances are the above example isn't going to draw the best candidates.
Packaging your recruitment process correctly includes creating engaging recruitment advertising. But why not take it further? Create an online video, showcasing your business, demonstrate your company culture, and if you've got great offices, an onsite gym etc show them off!
This all helps during the talent attraction phase of your recruitment strategy. All too often that's where companies recruitment strategies start and finish. We've advertised, now lets sit back and wait for the response, interview and offer the best candidate.
Your recruitment strategy as a package needs to  include a good candidate experience. Keeping applicants engaged takes time and effort – particularly if your recruitment process is protracted, or you're too busy with your real job if you opt to do it yourself.
"Nearly four in five candidates (78%) say the overall candidate experience they receive is an indicator of how a company values its people."

CareerBuilder, Candidate Experience from End-to-End, 2017
Today candidates expect to be kept up to speed on where you are, and where they feature, in the process. The candidate journey needs to be well managed, from point of first contact through to on-boarding and beyond. If it isn't, you risk not only losing your chosen candidate, but also damaging your employer brand. To create a strong employer brand requires regular updates and feedback to all applicants, not just the successful one.
Exclusivity
The exclusivity of luxury brands is partly what makes them desirable. Creating an exclusive feel to your recruitment strategy is hard to achieve in-house. Particularly if your approach is solely advertising.
Candidates still feel flattered when Head Hunted, and direct approaches can create better levels of engagement than adverts. Those who respond to ads are likely to have responded to others. Therefore you're one of many companies they're exploring. As they're one of many candidates you are. This creates less commitment and possible risks. e.g. going through the entire recruitment process only for them to accept another offer. Worse still, they join and are then offered the job they really wanted, which was temporarily on hold.
Without in-house talent acquisition specialists, it's unlikely you'll have time to conduct a head hunt search whilst juggling your core duties. By developing talent pools you'll be able to reach out directly to suitable candidates. As mentioned earlier, it's worth investing into an ATS that can be synced to your website careers page. Of course with the new GDPR regulations you'll need the right systems and security in place, as well as the permissions of anyone's personal data you're storing. Just because they've applied for one role doesn't mean they consent to having their personal data stored, or to be contacted regarding future opportunities.
However for those that do, you should consider  for future opportunities. Contacting your talent pool before your recruitment ad goes live, letting them know they're being considered ahead of the masses, will help you create the impression of exclusivity to some extent. It will also enhance candidates opinion of you, benefiting your employer reputation.
Experience
The research and design retailers and brands put into their customer experience, to create an engaging and enjoyable journey, translates into your recruitment strategy too. If you're approach is more budget than premium, you'll put off potential applicants. Normally the best ones!
To recruit top talent stop thinking of them as candidates, and more like customers. Gone are the days of telling potential recruits to sell themselves to you. The recruitment process is a two way sell. You need to sell yourself, your company and the opportunity just as much as applicants need to sell themselves to you.
"People who are satisfied with their candidate experiences are 38% more likely to accept a job offer."
IBM, The Far-Reaching Impact of Candidate Experience, 2017
From the advert and application process through to offers, rejection letters and feedback, to build a strong employer brand you need to provide both the successful and unsuccessful applicants with a good experience. Once on-board you should continue to consider your employee experience. Conducting appraisals, investing in training and development will not just make them better at what they do, it will aid staff retention and benefit your employer brand.

Coming soon – Part 2
Plugging the gaps a recruiter fills for you, during your recruitment process, that helps provide a better candidate experience and improves your employer brand.