Project Management Resource Planning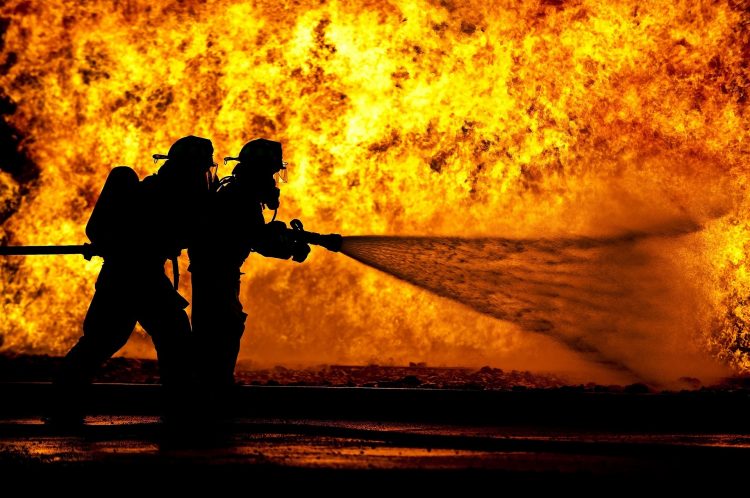 Before moving into the Contractor world, I spent over 25 years working within some of the biggest UK Sign Manufacturing, International Brand Management and Implementation Consultancies. Having negotiated through the ups and downs of industry trends, I've implemented and led agile business models that allow expansion and contraction as per demand requires. Here I share some insight as to how effective Project Management Resource Planning can increases profitability, client satisfaction and team morale, whilst reducing your overheads.
Project Management resource planning
In my experience, companies rarely mobilise Project Management resource in preparation for securing a new contract.  Freelance surveyors, designers and installers, along with trade manufactures, may be contacted and tentatively prepared.
But what about the Project Management team?
The usual scenario of the Sales Team securing the business, then passing it over to the Project Team to run, all too often is left too late.  This hand over and mobilisation phase can vary from "a price list thrown over the fence" to a set of handover meetings involving all the key department heads.  Either way it can fall to the Project Management department to pick up the ball and start running. Often with not enough time to properly allow Project Management Resource Planning.
Poor resource planning reduces your margin
More so than ever these days, there seems to be less and less time for the mobilisation phase. This is the most important phase of any programme.  Get it wrong here, and you'll never hit the KPIs and margin you want to achieve.
Due to a lack of time for planning, Project Management resource is begged, borrowed and stolen from other programmes, before the recruitment process begins for a new Project Manager, to manage the new contract win.  This short term resource solution normally involves promoting a junior member of the team, which can be a good thing, then back filling the gap that's created with some temporary administration resource.
Ramping up your Project Management Resource
Recruitment of good additional Project Managers can take at least 2 to 3 months, sometimes longer for an industry experienced one, when you factor in notice periods. By this stage, the programme is running and in the most critical and vulnerable phase.
When the newly recruited Project Manager eventually starts, there's the on-boarding, inductions, introductions to the company systems and processes, and sometimes introductions to the industry.  Their training is normally "on the job" which consists of shadowing an already overloaded Project Manager.  Initially, this can actually result in them becoming a hindrance, before they become an asset. This can result in having a negative impact on the whole projects team, and the new recruits opinion of their new employer and colleagues.
After all, the early stages at a new company should be the "honeymoon period", not leave the new recruit thinking "what have I walked into"!
Project Manager or Fire Fighter?
Poor project management resource planning is like being dropped onto a treadmill running at full speed. By the time you've just about caught up, you can have already reached the installation of the first site or phase of the programme.
Sometimes, through no fault of your own, problems arise…
Areas not ready, other trades running late, conditions not right, we are the "Tail End Charlies" after all.  This phase can zap so much of the Project Manager's time, and can be expatiated when the installations are out of hours.  Late requests for manufacture, extra deliveries to site are requested.  Does the Project Manager follow the correct variation procedure?, or is the installation window so tight, they just get the job done….
And whilst this is all happening and the Project Manager is firefighting the installation, who is managing the process for the next site or phase that is due to be installed in the next couple of weeks?
Another small fire breaks out, late requests for manufacture, extra deliveries to site….
The Project ends
The programme finishes, the factory have earned lots of overtime, the delivery couriers have made loads of money, margins have eroded, the Project Manager is on the verge of a nervous breakdown…..
If you're fortunate enough to have another phase or programme, and your Sales team haven't been drawn into spending their time pacifying the client, as opposed to seeking New Business, you can retain your team.  If not, the temporary administration staff are released, including all that investment in staff and procedure training, and the rest of the team start to fear redundancy…
And then, the whole process repeats itself!!!
Flexible Project Management Resource Solutions
In my experience working for large sign manufacturing companies, keeping a solid team of Internal Project Managers and Administrators, who can manage the internal process is key. Being able to flex the Project Management resource, who will liaise with the client, designers, main contractors, etc, would have been a huge advantage.
Often more expensive in terms of their salaries, having the option to draft in "Senior Project Managers" with sign industry experience on a contract basis, as and when a contract requires, would have been a huge advantage. As would losing the salary overhead when the contract came to an end. Giving your core team of employees job security.
This is the way I see our industry going and why I decided to become a contractor, offering my experience in managing large UK and Overseas branding programmes on a contract basis.
If you'd like assistance with your Project Management resource planning or delivery of a new contract, contact Pyramid Resource Solutions to arrange a chat with me. Or to find out more about me, the services I offer and how I could help you, take a look at my profile