Case Studies
Categories : Business Consultancy, Contract Recruitment, Special Projects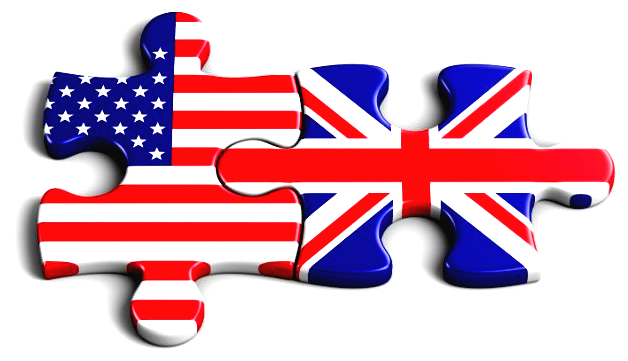 A European client wanted to identify, evaluate & select strategic partners to create a supply chain network in the USA. Read our case study & find out how we helped…
A European client wanted to identify, evaluate & select strategic partners to create a supply chain network in the USA. Read our case study & find out how we helped…
Intro.
Maintaining strong client relationships sometimes requires going above and beyond normal service levels. No matter how great your customer service levels are. This was certainly true for our client, an environmental branding specialist.
For several years, a key retail client of theirs had been substantially expanding. As a result our client had also enjoyed growth. Firstly, taking them from National supplier status, into Europe, and later beyond.
Following discussions with the retail brand, regarding their plans to open stores in the USA, our client contacted us. In short, they wanted our support to create a network of strategic supply chain partners in America.
Background | the company & their retail client
Our client had firmly established themselves as the retail brands sole supplier of environmental branding solutions. This included supplying internal and external branding, point of sale and display products. And in addition, managing the implementation and activation of each stores branded environment throughout Europe. As a result of the retailers continued international growth, our client had also began supplying products as far afield as Australia.
As the brands continued expansion led to stores opening in the States, they'd used various American suppliers. Each one supplying different components for the brands retail environments in the States. This included signage, environmental graphics, shopfront and internal cladding, point of sale and display solutions.
First of all, the retail team were struggling to manage multiple American suppliers. As a result, they wanted to adopt their European model. i.e. Engaging a single supplier to deliver turnkey solutions. Secondly, the retail brand owners wanted our client to evaluate, select and partner the American vendor network.
Background | the environmental branding company & us
We've worked extensively with our client, the environmental branding company, for over a decade. Supporting their growth by providing recruitment solutions, and other business consultancy services.
Previously engaged, on a special project, to help the companies new business development function. In short, using head hunting methodology to identify companies and key contacts within them, we researched and developed a database of new client prospects, in new market sectors on their behalf.
We were approached again to discuss a similar research, market mapping assignment. However this time, instead of researching client prospects, it was to identify potential American supply chain partners.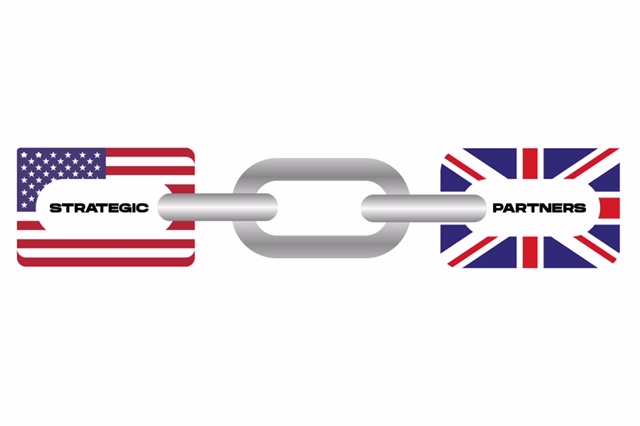 Brief / Consultation
Our client envisaged engaging us to conduct the first stage of the brief. i.e. the research and identification of potential Strategic Partners / Vendors in the States. Of course, initially, I was interested in the project. However, after discussing the next phases of the owners plan, I recommended an alternative and complete solution.
To Clarify, following the identification of potential strategic partners, each company would need evaluating. This would include inspection of manufacturing plants and quality of product samples, before potential partners would be invited to tender. And ultimately appointed as a strategic partner / vendor.
Whilst we could conduct the market mapping, passing all research over to our client. The owner would need to conduct and manage the extensive evaluation and selection process. The issue being time. He was already busy enough with the day to day running of his business. Hence him looking to outsource parts of this task to us.
As a result, during our consultation I recommended outsourcing the whole project to one of our Consultant network partners.
The Consultant
Recommending a consultant, from our network, with experience of international brand implementation. More specifically, they have experience of providing turnkey branding programmes, delivered using an outsourced model of strategic supply chain partners. This gave them the exact skills and experience required for this assignment.
Not only did our consultant already have knowledge of collaborating with American vendors. They also had experience of identifying, assessing and selecting strategic supply chain partners, to deliver similar programmes.
As a result, our Consultant would save our client time and money. With no "learning on the job" mistakes would be avoided, and the vendor assessment and appointment process would be fast tracked.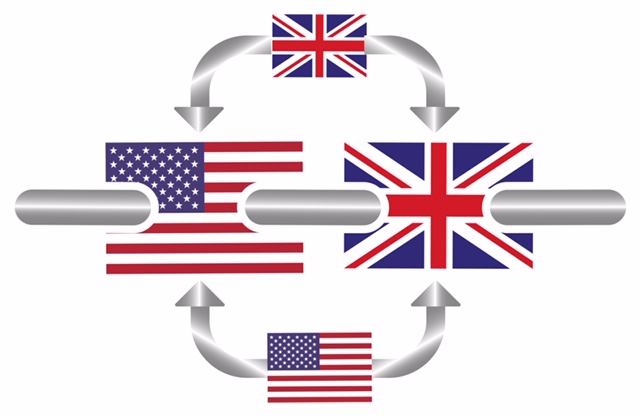 Identifying, Evaluating & Appointing Strategic Partners
Following our introduction, and meeting our client, our consultant created their proposal for the Vendor selection process. This included how they'd identify, evaluate and appoint strategic supply chain partners in America.
Create the Brief
The first stage of the vendor selection process was to create the brief. This required our Consultant to first understand the requirements of the store concepts, before researching suitable strategic partners.
To achieve this, required amongst other things, visiting the brands local stores, to understand their look and feel. Additionally familiarising themselves with the drawings and scope of works.
Research Vendors
Next our Consultant started researching potential vendors. Their experience had already given them an international network of strategic supply chain partners. Some would be useful, and carefully considered for this project.
However, to support their existing American contacts, our Consultant researched additional potential American supply chain partners for the selection process.
Vendor NDA
With a list of over 100 potential american network partners identified, our consultant then needed to whittle the list down. First of all, to start the process initial contact was made, to sound out each organisation.
However, before expanding in to specific details, each potential vendor deemed suitable was sent a non disclosure document (NDA). This included specific clauses, in short protecting our clients interests.
Request for Information (RFI)
Our Consultant created a Request for Information pack, to send to the remaining potential supply chain partners. This included creating a template, and supporting information pack for the vendors, providing clear guidelines on the questionnaire, process and timelines.
In addition, our consultant created a system to record the results of the RFI's, as well as a matrix to score and compare the results.
As the completed RFI's were returned, our Consultant entered the information into their score matrix. From here, the results were evaluated and a shortlist of potential American vendors was created. Each was notified they were through to the next stage of the selection process.
RFP / RFQ
The next phase of the vendor selection process was to send the shortlisted organisations a Request for Proposal and Presentation. This asked each to demonstrate how they'd implement the programme, and included fees and product costs, KPI's and SLA's.
Again our consultant produced a comparison and scoring matrix, obtained references, requested samples and from there created a vendor shortlist. Informing the remaining vendors they were through to the next stage.
Vendor Visit & Inspection
Having started the process with well over 100 prospective vendors, the evaluation and selection process refined the list to 10.  Our Consultants next step was to verify the information they'd gathered.
This required visiting and inspecting each of the shortlisted vendors. Clarifying any queries prior to final bids, factory audits, quality and health and safety checks. This would also include visiting the vendors previous supply and installation projects.
In addition our consultant was tasked with exploring opportunities for reciprocal work from the potential American strategic partners.
Clarifications & Final Bids
Request for Final Bids and Recommendations from the vendors was sent. The replies were entered into the final comparison scoring matrix.
At the same time our Consultant drafted the Framework agreements.
Vendor Appointment
Finally 3 vendors were appointed as strategic partners to our client. The supply chain partners were issued with framework agreements, including the contractual terms, KPI's and SLA's.
Conclusion
Our consultant brought their expertise, network contacts and experience of assessing supply chain partners, to deliver a successful outcome quickly. Allowing our client to focus on the day to day running of their business, without a drop in productivity. At the same time, enabling our client to capitalise on the opportunities within the United States, and maintain strong supplier relations with their retail client. Furthermore the potential for reciprocal work for UK and European projects, from their new American strategic partners meant, in conclusion, this was a win win for all.

Following the evaluation and selection of the American vendor network, our Consultant remains engaged. Assisting with vendor immobilisation, integration and performance management.

Got a special project you think we, or one of our network partners, could help you with? Contact us to discuss your business needs and how we can help you achieve your goals.

Article Types :