Case Studies
Categories : Contract Recruitment, International Recruitment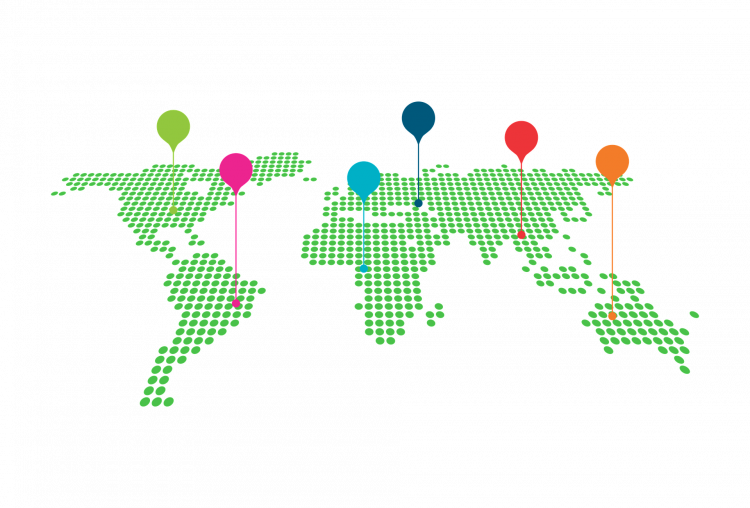 A Client based overseas in Europe with a schedule involving extensive International travel. This EMEA Recruitment assignment had a challenging brief. The candidate specification required a senior Project Manager with branding experience. They needed to be cross culturally savvy and speak multiple languages. Their responsibilities would be to manage the EMEA region of a global workplace branding, roll out. Finally, one last key point. They were required to start asap!
EMEA Recruitment | Case Study Intro
As is often the case, consultancy businesses tend to operate with a lean business model. Ramping up resources with the specific talent required for different projects. In this EMEA recruitment case study, our client, a Brand Design, Strategy and Activation consultancy, were looking to do exactly that.
Having won a large global brand implementation programme, they needed to recruit a cross culturally savvy, multilingual Project Manager. They would be responsible for the delivery of the brand roll out, across the EMEA region, as part of a larger global braid g programme. This was a new client enquiry for us. As with every assignment we started off with an initial consultation. We wanted to understand the company, its culture and their specific resource requirements. Following initial discussions, we put together our Pitch. Outlining our experience of recruiting within the branding markets, our talent attraction and acquisition strategy and a timeline for the recruitment assignment.
EMEA Recruitment | The Client
The client was a multi-disciplinary brand strategy, design, implementation and management consultancy. Servicing international blue chip organisations, across all market sectors, they specialise in global brand implementation management.
With offices in various countries spanning Europe, the Americas and Asia, and a network of strategic international Partners, they offer a range of services including:
Brand Strategy & Design
Brand Audits
Brand Management
Visual Identity Management
Brand Implementation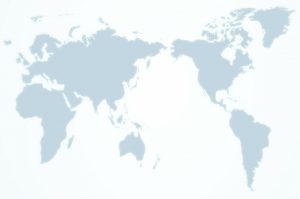 Our client contact, the Managing Director, was based overseas in Europe. Due to the international nature of the business, the MD spent most of his time travelling to Client and Partner meetings.
This added to the complexity of the assignment. Requiring both parties to work collaboratively, across different time zones, and stick to a pre-planned schedules of regular video conference calls for updates.
"Pyramid (Resource) Solutions helped us with recruiting and fulfilling one of our most essential roles in our organization. I very much appreciated working with Julian and can certainly recommend him to anyone that looks for excellent recruitment services in the Branding and Visual Communications industry."
EMEA Recruitment | The Brief
Engaged to source an experienced Project Manager. They'd be responsible for managing the delivery of the EMEA region, as part of a global roll out. The project was the workplace branding for a leading online retailer. This included signage and wayfinding, environmental graphics and other branded assets.
Providing the strategy and managing the implementation of all branding, in over 30 locations worldwide, the EMEA Project Manager would work closely with the client, internal and external teams. They would also manage third party suppliers, network partners and stakeholders.
The EMEA Project Manager's responsibilities included
Assist in the creation of the "brand bible" in order to deliver consistency across all global markets.
Management of all sites across the EMEA region, as part of  a confidential global re-brand of all the clients branded assets.
Manage Account and Project Management systems and maintain CRM system.
Client and stakeholder management.
Management of all internal and external operations.
Management of multi-disciplinary Project and Design teams, including suppliers and partners.
Write and implement Project Management plans.
Form high-level project plans, condense into smaller plans and translate into floor, building and vehicle fleet plans
Liaise with design teams manufacturers and converters.
Management of the client's expectations throughout the project.
Perform periodic reviews with clients and project teams.
Develop strong relationships with clients, key partners, network partners, suppliers, contractors and brand controllers.
Understand deviations from plans and pro-actively implement corrective actions.
about an early Dubai recruitment assignment for an architectural design and supply company.
EMEA Recruitment | The Candidate Specification
It was envisaged that the EMEA roll out would be completed within six to nine months. This allowed time for post project completion debriefs and client feedback. We needed to find an experienced Project Manager, who could start quickly. Was available and willing to be engaged for a minimum of the duration of the programme. Additionally the individual needed to fulfill the following spec:
Academically strong and preferably have recognised certificates / qualifications in Project Management.
Ability to speak at least three European languages, English was essential and ideally one of the others would be German.
They needed to be cross-culturally savvy – with an appreciation, and ideally experience of, working with different cultures across the EMEA region.
Experience of working within a visual communications design or branding agency and / or experience of brand implementation.
Proven record of managing multi-disciplined cross functional teams.
A willingness to travel extensively throughout the EMEA.
EMEA Recruitment | how we did it
Consultation 
Initial consultations were arranged via email and conducted with the MD over a Skype video conference call. Having listened to our clients requirements, and gained understanding of the brief, we were asked to present a Pitch.  Outlining our experience of the the branding market sector and providing an assignment plan, including our recruitment strategy and timelines. Following our pitch, we were engaged.
Given the MD's diary, which involved constant travel through various time zones, we agreed specific times and dates for further Skype calls. These would be used to track and discuss our progress, report back with our findings and discuss further.
Only one of these slots was missed. Although the MD let us know he wouldn't be available a few minutes before. He did have good grounds to postpone – he was being evacuated from his hotel in Brazil, due to a strong earthquake. Thankfully no one was injured and we rescheduled.
Recruitment methodology
The branding project was due to commence quickly. Our clients EMEA recruitment of a Project Manager was not only vital, but urgent.
One of the benefits of specialising in recruiting for niche markets is we constantly monitor the talent pool within them. Tracking who sits where so we're ready to approach as and when an appropriate opportunity arises. We also maintain relationships with industry experienced individuals, collated over the years, who've been sourced through various recruitment methods.
Able to quickly perform executive search / head hunt assignments, having identified and mapped the talent pool, we're able to move quickly. Making contact with identified candidates yet to be approached, as well as our existing network of industry experienced talent.
Shortlisting 
Through our search and selection process we created a long-list of  candidates. This was made up of identified talent yet to be approached, as well as our network of industry contacts. Following our screening and qualification process we drew up our shortlist. This was presented by email along with cover notes for each individual.
Interviewing 
Following our shortlist presentation, and as previously agreed in our assignment timeline, another Skype call took place. Expanding on our cover notes and discussing each candidates credentials, the interview schedule was drawn up.
Due to our clients international travel arrangements, Initial first interviews took place over Skype. He then flew in to interview his chosen candidate face to face.
EMEA Recruitment | Conclusion
Despite a challenging brief, and the complications of the clients travel, the assignment was executed perfectly. Thanks to a client who understood the benefits of working collaboratively with us, all parties enjoyed a well executed recruitment process and successful outcome.

Terms of engagement were negotiated with the EMEA Project Manager, and the succesfull candidate was being inducted into the business within weeks of our initial client consultation.

Got a domestic or international recruitment assignment you'd like to discuss with us. Get in touch, we're confident we'll deliver on the most challenging recruitment briefs.

Article Types :